CYBER SECURITY FORUM
In-person & Virtual
11 August 2022, 3:00pm - 7:30pm AEST


With in-person networking afterparty + band to 10:00pm AEST in Sydney only
---

Join us at NEXTGEN's CYBER SECURITY FORUM - "Cyber Republic" - on 11 August 2022 (in person – Sydney CBD – or virtually) to find out how technology and human behaviour impacts your organisation's day-to-day security and operations. With speakers from a number of our largest cyber vendors we are delivering an interactive conference experience that includes identity theft demos and cyber security escape rooms that will change the way we think about cyber security.
HUMAN FACTORS IN CYBER SECURITY
With over 80% of cyber breaches resulting from human error, there is a need for greater understanding of how cyber security technology and human behaviour can be integrated effectively in a world of constantly evolving threats.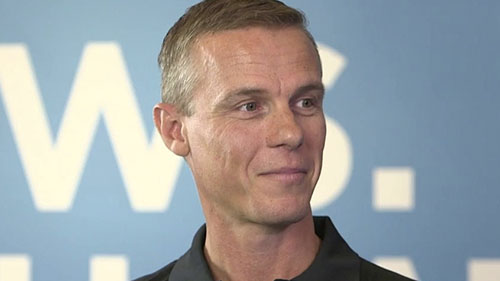 KEYNOTE:

BELIEVE NOTHING, TRUST NO ONE
Supported by the Zero Trust Alliance squad, Troy Hunt will discuss with our audience the importance of developing integrated solutions that streamline adoption of Zero Trust security.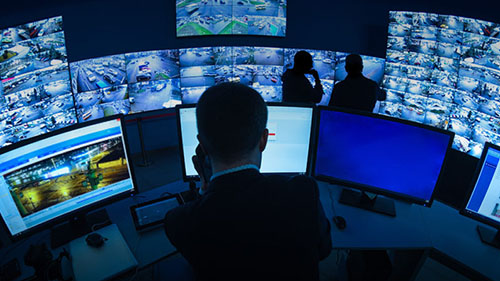 PI EXPERIMENT & LIVE CASE STUDY:

HACKERS NEVER SLEEP
Experience how our day to day actions can affect our personal and professional security space. Watch out! You're only as safe as the devices around you!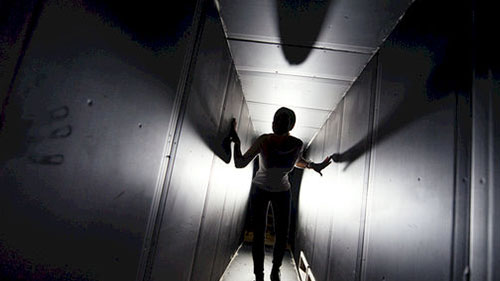 INTERACTIVE EXPERIENCE: CYBER
SECURITY ESCAPE ROOM
You wake up in a locked room full IoT devices. You have 5 minutes to get out. Goodbye boring conferences! Experience. Learn. Drive Change.

GET INVOLVED
Join us at
NEXTGEN's inaugural CYBER SECURITY FORUM - "
Cyber Republic" on the Thursday 11 August 2022.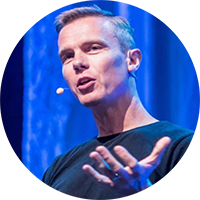 KEYNOTE
---
TROY HUNT


Founder, 'Have I Been Pwned?'
Troy Hunt is an Australian web security consultant known for public education and outreach on security topics. He created Have I Been Pwned?, a data breach search website that allows users to see if their personal information has been compromised. He has also authored several popular security-related courses on Pluralsight and regularly presents keynotes and workshops on security topics.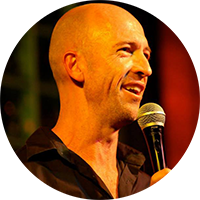 MC
---
GARY ECK
Stand-up Comedian
& Actor

Gary Eck is an Australian comedian, actor and writer who has starred in several Australian feature films including You Can't Stop The Murders, The Night We Called It A Day, and BoyTown. Alongside host Mick Molloy, Gary regularly appeared on Channel Nine's TV show The Nation and he has also done comedy on other TV shows including Good News Week and The Footy Show.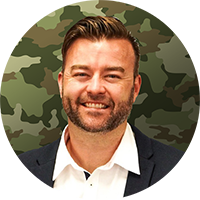 CO-HOST
---
BEN SULLIVAN


Technical Director, Cyber Security, NEXTGEN



Prior to joining NEXTGEN Group, Ben served with the Australian Army Special Forces in international theatres of operation as a Cyber Operations Specialist as well as providing cyber support for State and Federal Police with domestic counter terrorism and drug operations. Ben holds numerous cybersecurity vendor certifications and global accreditations.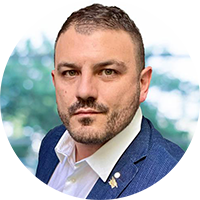 CO-HOST
---
ROSS WEHBY


Head of Cyber Security, NEXTGEN



Ross served for over 20 years in the Australian Army. Ross is a globally recognised subject matter expert in offensive capabilities and has provided high level security policy guidance for Governments, NATO and the UN. His service was recognised with the award of a Conspicuous Service Medal in 2019. Prior to taking on the new leadership role at NEXTGEN, Ross worked for CyberCX as a Principal developing cyber strategies for ASX50 companies and Government departments.
3:00

INAUGURATION: The safest place on earth


Ross Wehby and Gary Eck

3:10

KEYNOTE: Believe nothing, trust no one
Troy Hunt with live Q&A session
FIRESIDE CHAT: With the Troy Hunt & the Zero Trust Alliance
Crowdstrike, Netskope and Okta

3:50

OPEN DEBATE: Data is the new oil


Ben Sullivan moderates AWS, Cloudian, Fortanix, ExtraHop, Imperva and Quest

4:30

INTERACTIVE EXPERIENCE: Security is the name of our game


Vendor booths, interactive sessions, Forescout Escape Room

5:00

INTERVIEW: Gone phishing…get hooked!


Interviews with our special guests

5:30

SPEAKERS CORNER: Security will set you free


Rubrik, Micro Focus & Forescout

5:55

VOTING & LEADERBOARD: Make security great again

6:00

LIVE CASE STUDY: Restart is smart


Be aware…connect with care

7:30

NETWORKING AFTERPARTY:


Networking drinks and live band "The 404's"

9:00

CLOSE